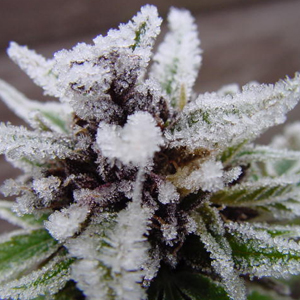 White Widow XTRM
Type: Hybrid
Climate: Indoor / Outdoor
Yield: 500 gr/m2
Height: 35 – 60 cm
Flowering Period: 8 weeks
Harvest: early September
THC Level: 20% – 25%
Grow Difficulty: Moderate
White Widow XTRM vs regular white widow – These genetics has been optimized for better growth characteristics and increased yields!
This strain is the strongest weed in the world. The buds have so much THC on them that it is hard to see the bud at all.
The high is extreme and the taste divine. This weed has won more cups than any before. On the top of all dutch coffeeshop menus mostly the most expensive!
A must for anyone who thinks they are a smoker !!