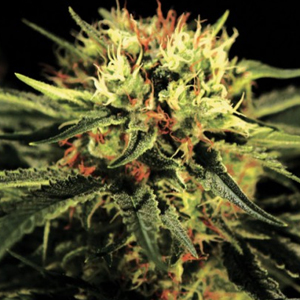 The Doctor
Type: mostly Indica
Genetics: Great White Shark x South Indian x Super SKunk
Climate: Indoor
Flowering Period: 50-60 days
A legendary indica, The Doctor was on sale for just a year in 2006, and it quickly became a legend. It is a strong narcotic indica, a cross between Great White Shark, South Indian indica and Super Skunk; it flowers in 8 weeks. The Doctor expresses skunk related traits, and a sweet fruity skunky aroma. It was discontinued due to some issues with the strain but the constant demand pushed Greenhouse to dedicate a great deal of effort to fix the problems. After years of selection and breeding Greenhouse are finally ready to bring back this old champion.
A champion producer, this mostly indica variety generates the ehaviest, most dense bud of Green House Seed's collection. besides being a powerhouse of production and stone, The Doctor is also an easy-to-grow plant that performs well for beginners and experienced growers alike. Soil-based setups will deliver sweeter tastes, but hydro delivers a bigger yield. Outdoors, this variety matures properly in temperate and Mediterraneam zones as well as in subtropical regions, finishing around the end of September in the Northern hemisphere.
The Doctor is a bushy, indica-dominant plant that requires trimming to clear away her lower branches, and prefers 2 square feet of space per plant. This variety enjoys generous feedings, especially in hydroponics systems. Green House recommends adding extra phosphorous and potassium about midway through flowering, in week 4, in order to maximize flower development. EC levels should not exceed 2.4 in hydro and 2.0 in soil.
The buds on this plant may remind you of primitive totems peeping out of a jungle. Massive colas jut out from the dark green leaves, looking oddly out of proportion to the short bushy stature of the plant. Rounded calyxes shoot in all directions from the cola profile. The flavoe is sweet, earthy indica with a skunky background.