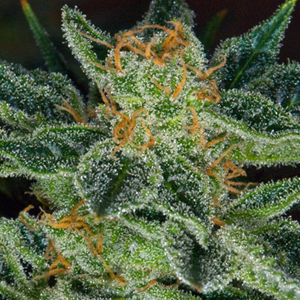 Skunk XXX
Type: Hybrid
Climate: Indoor / Outdoor
Flowering Period: 55 days
Old school Skunk genetics that bring you back to where it all began. Large fruity buds and classic stinky undertones.
An easy to grow and manicure plant makes this the perfect starting point for any grower.
Skunk XXX is a hybrid of both Indica and Sativa strains. It is known for being a perfectly balanced marijuana strain to cultivate. This marijuana strain is known for being suitable for both indoor and outdoor cultivation. This marijuana strain would also be giving you a flowering period of 55 days on average, which you could consider short in terms of flowering period level. Also, Skunk XXX would not be giving you any feminized seeds. This marijuana strain is known for being a stable three-way hybrid marijuana from the collection of Skunk strains.
This strain is considered to be one of the best hybrids you could get from TH seeds since it has adapted its great traits from its parents which are all parts of the Skunk collection. Skunk is one of the most popular hybrids you could ever try to cultivate. It has been responsible for many hybrids that are award winning and powerful.