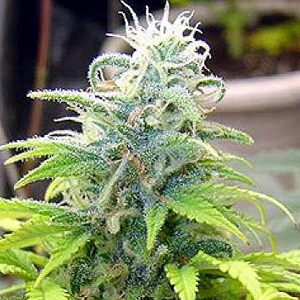 Skunk #11
Type: mostly Sativa
Climate: Indoor
Flowering Period: 7-11 Weeks
A very nice Skunk selection. Good results in yield and "High". Dutch Passion's cheapest, but nevertheless "quality" feminised seeds.
The breeder, Dutch Passion has one strain that has sold over 1 million seeds. Can you guess which strain that is? Well, this description is on Skunk #11, so there you have it. While she's not the absolute most potent of the Skunk varieties, she does deliver a yield that will impress nearly any grower. You'll know this strain by the skunky, woodsy and spicy aroma that permeates the air of whatever room these precious buds are in.
A highly vivacious and resilient plant, Skunk #11 can be cultivated in nearly any growing medium and thrives when grown indoors or in a greenhouse but has still shown consistently danky buds in the great outdoors. She'll flower for 7 – 9 weeks and will be ready for harvest in a greenhouse by the beginning of November. Yields have been known to be up to lb/plant when grown indoors with increasing numbers in a greenhouse. She can also be grown in a Sea of Green setup, but will need constant attention to her bushiness.
MMJ patients seem to absolutely clamor over Skunk #11 and it's easy to see why. It greatly helps such ailments as chemotherapy, multiple sclerosis, Crohn's Disease, pain relief and many more, without inducing couchlock or unnecessary drowsiness. Look for this strain in your local dispensary in clone, seed or bud form.