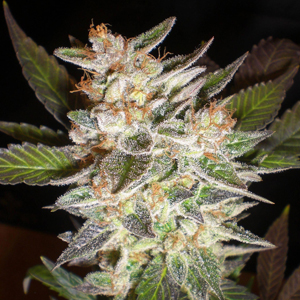 Master Kush
Type: Hybrid
Climate: Indoor / Outdoor
Yield: 450 gr/m2
Height: 35 – 50 cm
Flowering Period: 8 weeks
Harvest: early October
THC Level: 15% – 20%
Grow Difficulty: Moderate
Master Kush is a traditional, mainly Indica cannabis breed which gives a substantial yield. It can be grown in hydro systems, indoors, outdoors or in a greenhouse. In terms of potency and strength, Master Kush is a powerful variety. It grows to a medium height and grows lateral branches with compact, resinous buds.
This type of the Master Kush marijuana plant originated from a number of classic Afghani Kush strains in apartment buildings in Amsterdam. Since then, a coffee shop started to love this hybrid and is still a popular favorite up to this day.
A vigorous plant, Master Kush thrives under most growing conditions, producing well in indoor and greenhouse set-ups. This variety grows into a medium-sized, compact, densely formed plant with sparse, spiky, forest green leaves. Master Kush's ball-shaped buds are light green with long hairs that range from white to orange in color. Buds are dense, thick, and heavy, which makes mold a risk in humid lcimates. Advantageously non-smelly while growing, the resulting bud has a hint of earthiness and sweet citrus but is virtually without taste.
Easy on lungs and palate, Master Kush's non-expansive and smooth to smoke, giving an all-over body buzz that is relaxing but awake. The high can also create optically pleasing effects, making it a good candidate for taking in a movie or museum visit.