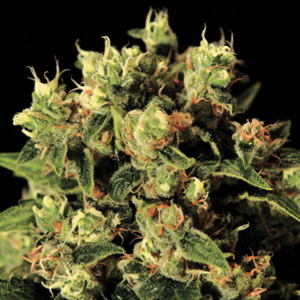 Ladyburn 1974
Type: Indica
Genetics: Jack Herer x Ice Dream
Climate: Indoor / Outdoor
Flowering Period: 9 weeks
Mostly indica, and carries a very good yield. The effect is stoned at first, but it evolves into a very pleasant high. It is medicinally effective in pain therapy. It is good for indoors and outdoors, and ideal for beginners.
Ladyburn 1974 was not named for the year in which she was bred, but rather after a fine whiskey favored by the breeder. This hybrid strain offers buds that are large, chunky and completely frosted with trichromes.
If you"re a beginning grower looking for a high-yielding, extremely potent, deliciously flavorful strain that flowers in just 9 to 10 weeks and is a 50/50 hybrid, then Ladyburn 1974 is probably just the strain for you. This lady will do very well indoors as well as outside or in a greenhouse, and only requires about 2 to 3 weeks of vegetation.
The flavor from the Jack Herer parentage definitely shows through with a danky, peppery flavor that lingers on your taste buds for a while. Eighths of this strain will typically run around $50 to $60 at most clubs. What are your waiting for, go grab some now.