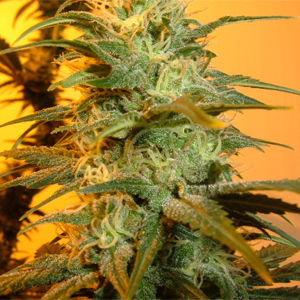 Hindu Kush
Type: mostly Indica
Climate: Indoor / Outdoor
Yield: 450 gr/m2
Height: 25 – 40 cm
Flowering Period: 8 weeks
Harvest: late September
THC Level: 15% – 20%
Grow Difficulty: Moderate
Hindu Kush strain produces tiny, deep green plants while grown indoors. However, when grown outdoors, the plants are known to get beyond 10 feet in stature. The branches seem to form a cone or pyramid shape, and will blossom into many beautiful colors if maintained properly and treated with additional potassium.
Despite the fact that purebred Hindu Kush plants are not able to be smoked, the Kush landrace genetics within this plant offer up additional resinous buds that are used by the locals for creating hash as well as for smoking. Hindu Kush yields solid buds and a massive harvest, and is a fantastic strain for someone who is just learning to grow.
Hindu Kush plants have a milder, enjoyable taste than Afghani Indicas and are known to smell like sandalwood and charas. The high has a mesmerizing, knock you on your ass effect, though it is a calm and meditative high as opposed to one where the outcome is a complete freeze of the brain.