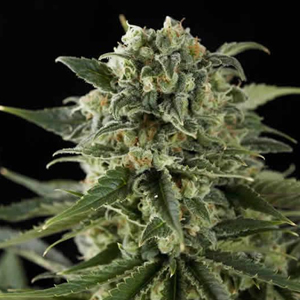 Haze
Type: mostly Sativa
Climate: Indoor / Outdoor
Yield: 425 gr/m2
Height: 70 – 80 cm
Flowering Period: 10 – 14 weeks
Harvest: late September
THC Level: 15% – 20%
Grow Difficulty: Experienced
During the 70's the origins of our Haze cannabis started in the low hills of the Bay Area, in California. It is a solid magic combination of Mexican, Columbian, Jamaican and Thai. Haze strain features furry buds, a very lengthy flowering phase and gives out a strong and speedy high. Haze has a complicated aroma that virtually smells like a normal plant instead of cannabis. Haze marijuana is a strain that could be used for a number of medical purposes. Ideal for outdoor growers and it also has a high level of THC.
The original sativa from jamaica with a light Skunk crossing. Bushy tall plant with leggy stems and log gold tinged buds with narrow leaves. The THC ratio of sativas is always high so the buds might be small but they are very potent. These plants can grow huge when given enough space so yields can be high.
Dinafem crossed plants selected from the Roadrunner strain with a JYD Haze, with the specific idea in mind of changing the characteristic taste of all the automatics. It seems that these plants include this characteristic taste and their rapid flowering in the same genetic "pack". The characteristic taste is somewhat "green", like grass or textile cannabis. Dinafem have tried to increase the difference in taste even further, taking it from the automatic range of flavours to the non-automatic and what has been achieved is something worthy of satisfaction: apart from the flavour, the size of the plants has increased, as has its productivity and strength. The resin is more abundant, completely covering the petioles and the base of the upper leaves, the production of large glandular trichomes has also increased, both in the buds and the leafy bracts that surround them.The result is an improved automatic with a heavier yield, covered with resin from top to toe. It grows to about 100 cm in ideal conditions and produces impressive compact buds, totally aromatic and full of flowers, and in only 80 days. It doesn't have the effect of a sativa, because although the levels of THC have increased, the levels of CBD remain high due to the automatic genetic pack.