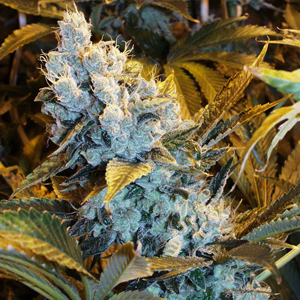 Diesel
Type: Hybrid
Climate: Indoor / Outdoor
Yield: 400 / 500 gr/m2
Height: tall
Flowering Period: 55 – 65 days
THC Level: High
A sensational and radical new cannabis mix, Diesel marijuana is an F1 hybrid of our popular Mixed Sativa marijuana and a specially stabilised Aurora Indica cannabis. The latter's heavy, greasy narcotic buzz beautifully takes the edge off the crispness and speedy effect of the former.
Diesel's shockingly powerful terpenoids result in a weed with a lemony flavour and the diesel-like marijuana aroma that inspired its name. Its cannabis plants grow tall stems with a surprisingly tight bud structure. Yields are not outstanding but still worthwhile.
The Royal Queen automatic flowering Diesel hybrid can go from 0 to 60 grams in only 60 days. This strain is a hybrid of the classic New York City Diesel crossed with the awesome Lowryder #2. Like all the newer autoflowering hybrids, it has an improved yield and better flavour compared to many of the original autoflowering strains. It is a fast and powerful strain that can achieve up to 60 grams per plant and takes around 8 weeks for the whole growth cycle. This means it can grow almost anywhere, and is ideal for small grow tents, cupboards or guerrilla grows outdoors. It normally grows to a height of around 50 to 70 cm indoors, but can grow larger if given space or grown outdoors. Diesel Automatic has a strong odour. Its flavour is mainly the chemical, fuel-like diesel taste but not quite as overpowering. There is also a slight citrus aroma in the buds. If you like New York City Diesel but don't have the time and space – then Diesel Automatic is the perfect strain for you.