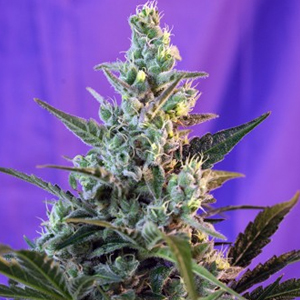 Cream 47
Type: Hybrid
Genetics: Cream Caramel x AK47
Climate: Indoor / Outdoor
Flowering Period: 9 weeks
Excelent hibridation of our Cream Caramel with our elite clon of AK47. The result of this cross breeding is a strong, productive and aromatic plant.
A vigorous plant, of thick and strong stems and branches. It produces big and dense bulbs, loades with abundant resin, that can acquire during the flowering period a blue, purple and redish shade. The yield at the end of the flowering period is very high.
The flavor and aroma of this strain is very sweet and preserves the depths of earthy and humus flavor so apreciated and original of the Cream Caramel.
The effect of this plant is very powerful and at the same time very equilibrated, between relaxation and excitation, tipical of Indica-Sativas hybrids.