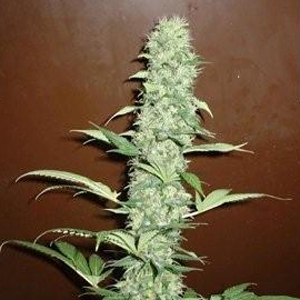 Charas
Type: mostly Indica
Climate: Indoor / Outdoor
Yield: 450 gr/m2
Height: 70 cm
Flowering Period: 9 weeks
Harvest: October
THC Level: 17% – 19%
Grow Difficulty: Easy / Moderate
Many years ago as a youngster I was traveling around the globe. I found myself smoking Charas Finger Hash on a beautiful day in the Parvati valley in Northern India.
No words can describe the intense happiness I felt that moment finding myself in a personal center of the universe flying free as a bird gliding through the colourfull swirls of my stoney mind. Listening to the wind playing with the leafs and the magic sound of countless exotic birds singing to me the most beautiful symphony of Mother Nature.
I have been searching for the bliss since than finally in 2007 a new source was found we succeeded in synthesis of the Charas experience and more important to stabilize it in into this Charas genetics for everyone own homegrown symphony of Mother Nature.