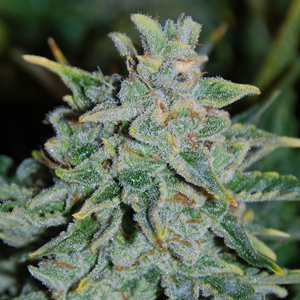 Auto Great White Shark
Type: Ruderalis
Genetics: Lowryder x Great White Shark
Climate: Indoor / Outdoor
Flowering Period: 8 Weeks
Automatic Great White Shark is a potent and good yielding white, auto-flowering strain. It has a tangy odor and can grow well indoors or outdoors. It has now been stabilized by the breeders.
Automatic Great White Shark is another in the long line of classic strains that has been given the automatic treatment. Lowlife Seeds are autoflower specialists and they have scored yet another success with this strain. Crossing the hard hitting cult favourite, Great White Shark, with a Lowryder has delivered all the great properties of Great White Shark in a small and easy to grow, plant.
Growing from seed to harvest in just around 70 days means Automatic Great White Shark Cannabis can be turned around quickly. She will give up to 5 crops per year under lights and up to 3 outdoors if you have a good climate. Automatic Great White Shark is greedy for light and will thrive with between 20 and 24 hours light per day.
The genetics of the original, prize winning Great White Shark are strong in this strain and you can expect the same white frosted buds and a heavy body stone that is narcotic and has proven effective as pain relief. The same sweet yet sharp flavour is still there too, making Automatic Great White Shark an attractive proposition to those of you who are keen to get in on the autoflowering action.