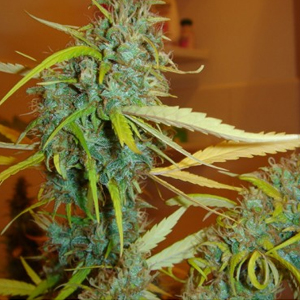 Angel's Heart
Type: Hybrid
Genetics: Mango Haze x Afghan Skunk
Climate: Indoor / Outdoor
Flowering Period: 60-70 days
If there was a plant close to perfect in flavour this would be it. It will leave the mouth watering, and the body wanting more. Let the Angel's heart beat!
This strain is definitely a plant close to perfection. Angel's Heart boasts its genetics from the fruitful Mango Haze and equally pungent Afghan Skunk. A beautiful combination of marijuana strains from the master shantibaba!
Additional traits are the Sativa dominant properties, although a Sativa/ Indica hybrid Angel Heart is widely regarded as primarily Sativa.