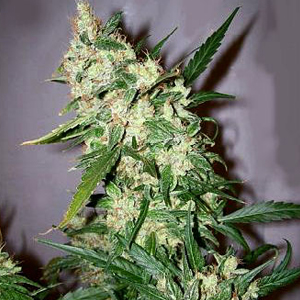 Afghan
Type: mostly Indica
Climate: Indoor / Outdoor
Yield: 350 gr/m2
Height: 35 – 50 cm
Flowering Period: 8 – 9 weeks
Harvest: early October
THC Level: 10% – 15%
Grow Difficulty: Easy
The Afghan strain traces its origins from the heart of Afghanistan. In more recent times, it was developed and bred in Holland and has successfully became one of the most famous cannabis strains available in the seed market. This seed features a strong aroma that provides a full-bodied high.
Ideal for outdoor and indoor cultivation, the Afghan strain can grow from 40 to 60 cm, perfect for limited spaces. It also has a high flower to leaf ratio and is also used in a lot of modern day hybrids.
Round fat leaves and big fat buds, not many crystals but has rich smooth hash-like smoke.